Microwave ovens have given us the choice of some professional cooking at home. With the help of a microwave, one can cook its favourite food within few minutes. However, like every other home appliances market, there a plethora of options available in the market.
So in order to make it easier for you, we have selected the best microwaves available in the market. So, without further ado, here is the list of top 5 microwaves you can consider right now.
LG MJ3286BRUS All in One Microwave Oven
LG all-in-one microwave oven is available for Rs 34,420 on some select online stores. The microwave comes loaded with some interesting features. The home appliance comes with charcoal lighting heater, which is one of its kind. Charcoal heating grill basically enhances water heat absorption and makes cooking more naturally.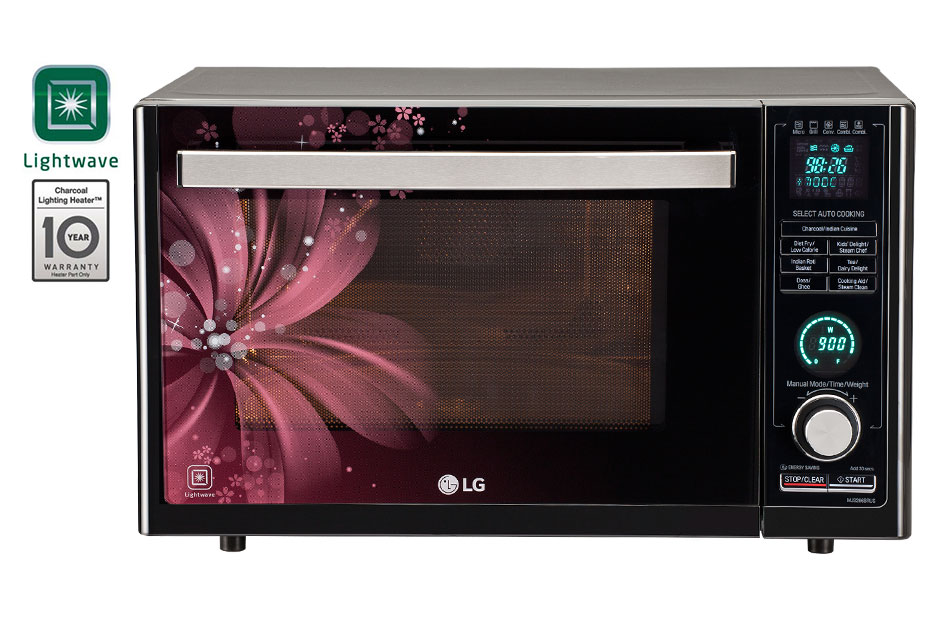 Then there is Diet Fry feature, which cooks snacks in minimum oil, a perfect thing for health-conscious people. It also features Indian roti basket which allows you to prepare Naans, Lachcha Paranthas, Tandoori Rotis, Thepla, Missi Rotis, Appams etc. quite easily.
There is a motorised rotisserie to ensure smooth and perfect grilling. Talking about some key specifications, the microwave has a Charcoal convection type and has a capacity of 32 litres. It has an over 255 Indian auto cook menu and has a turntable diameter of 340 mm. Overall, the microwave is meant to complete almost all of your cooking needs.