Door hardware may be one of the things that homeowners wouldn't put much thought in, but it's actually these small details that could make or break your design and overall style. Nevertheless, choosing the best ones in a plethora of door hardware with several styles, finishes, textures, and functions isn't actually an easy feat. 
Here are some of our tips in narrowing down your choices and buying the door hardware that's most suited to your needs and preferences. 
The Style
Approach door handle designs the same way that you would approach any other interior design task. Consider what your theme is in the building you have the handles for. Then choose the design of the room it will be used in and, last, the type of door style that your handles will be used with. 
You'll also need to consider the door designs you have used. Some people use various door designs on different floors of their homes, some want the same door design throughout, and a few like being completely different and will have a range of door designs throughout their property.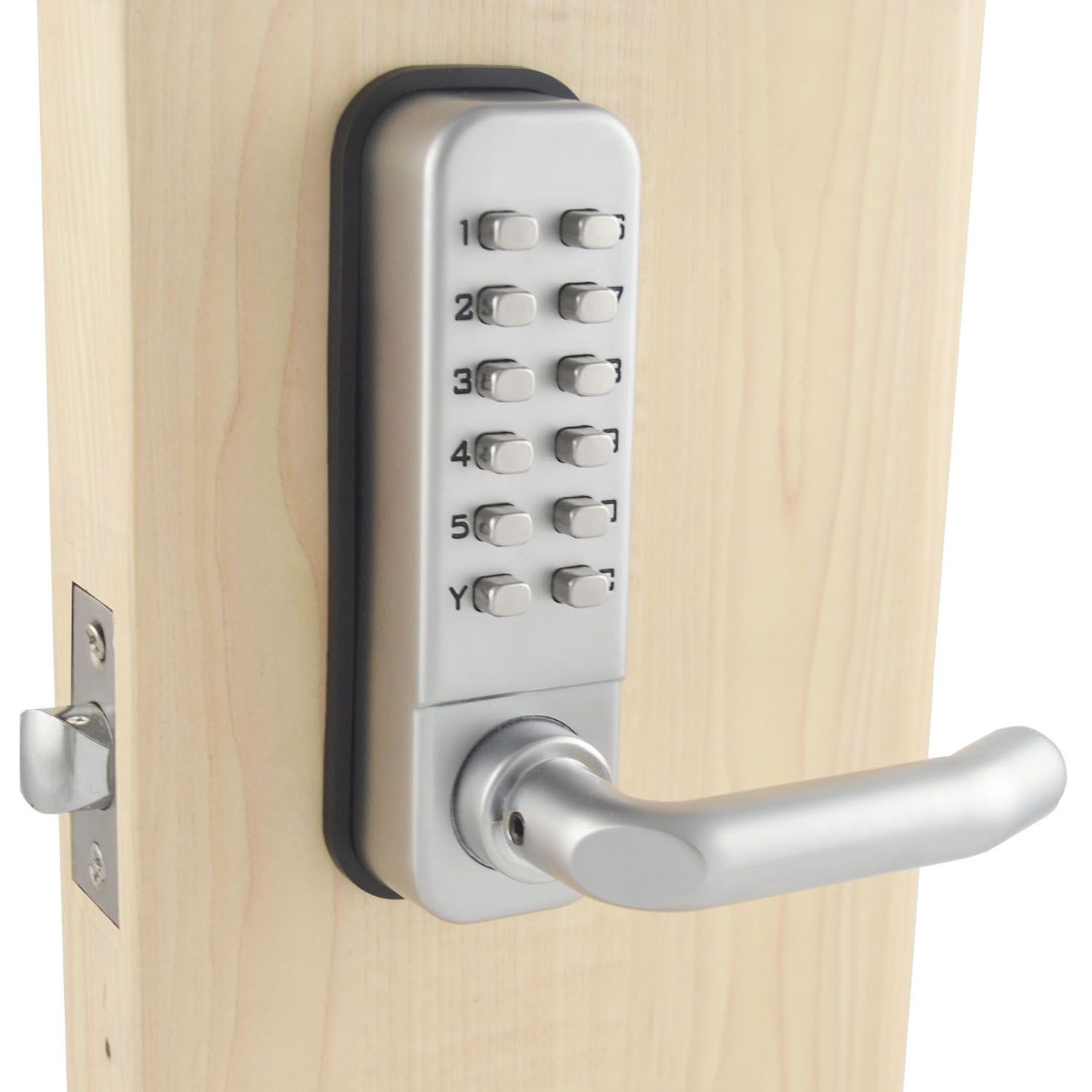 The Front Entrance and Security
Mortice locks provide better door security. If you are going for what is the most preferred lock to install on your front entry, then consider using a Mortice lock Mortice locks offer a higher level of security compared to a tubular latch. 
If you're looking to change the locks and entry sets on the doors of your house, you're looking at a choice between Mortise and tubular style locks. While tubular locks are popular and found in both residential and business doors, you should know why Mortice locks provide higher security for doors in both businesses and homes before making a choice.
Tubular locks had general popularity because they are faster to fit and they do not need special tools to install and are seen as relatively secure, simple entry system. But, it's exactly the reasons that Mortise lockset provides a greater level of security.
The fact is that most home burglaries occur when the strike plate of the door is kicked in or struck with a heavy/blunt object. By weakening the lock, or smashing through the door around the entry system, burglars are able to enter your home. A tubular latch has less structural strength than a Mortise lockset.
The Kind of Handle – Knob Or Lever
The door handles you choose depends on the function, as well as the style you choose. Some people prefer door knobs, while others opt for door levers (these are easier to open for owners with disabilities, the elderly and children). This in-depth investigation of the pros and cons is worth a look at.
The Door Function
Once you've decided the hardware you need, you'll need to be sure of the function. For hallway and closet doors, you may want a non-locking, passage knob or lever. For bedrooms and bathrooms, you may want a locking, privacy knob or lever. 
For decorative door pulls, buy a non-turning, dummy knob or lever and for outer or higher security needs, a keyed knob or lever. It helps to keep a tally of the doors in your home and the functions to ensure you buy the right door hardware. 
Door Setup
Sometimes the kind of door you have will depend on the hardware you should install. Pay undivided attention if you have extra thick doors as you'll need to be sure your hardware comes with the needed kit or is well suited for those dimensions. For outdoor hardware, you may come across an outer door with only one hole for hardware. 
Door Accessories
Complete your desired 'look' by adding accessories to your entry door. Take your design to an entirely new level by adding complementary door holders, door stops, doorbells, door viewers, switch plates, coat hooks,  door knockers or even house numbers. The creative possibilities are limitless!